Compact, Efficient, Speedy
Perfect for small to mid-sized businesses.
The Prestige L2's smaller footprint is perfect for shops with limited space.  This 16″ roll printer will easily and efficiently boost your DTF printing speed. Pair this with the Seismo L16 to save time, effort, and cost – three resources needed to run a profitable business.
Outstanding Print Quality
Two Epson i3200 Print heads
With printing 40-60 sq. ft/hour (720×1800, 6Pass/High Resolution), the two Epson i3200 print heads make this printer one of the fastest-performing DTF printers on the market.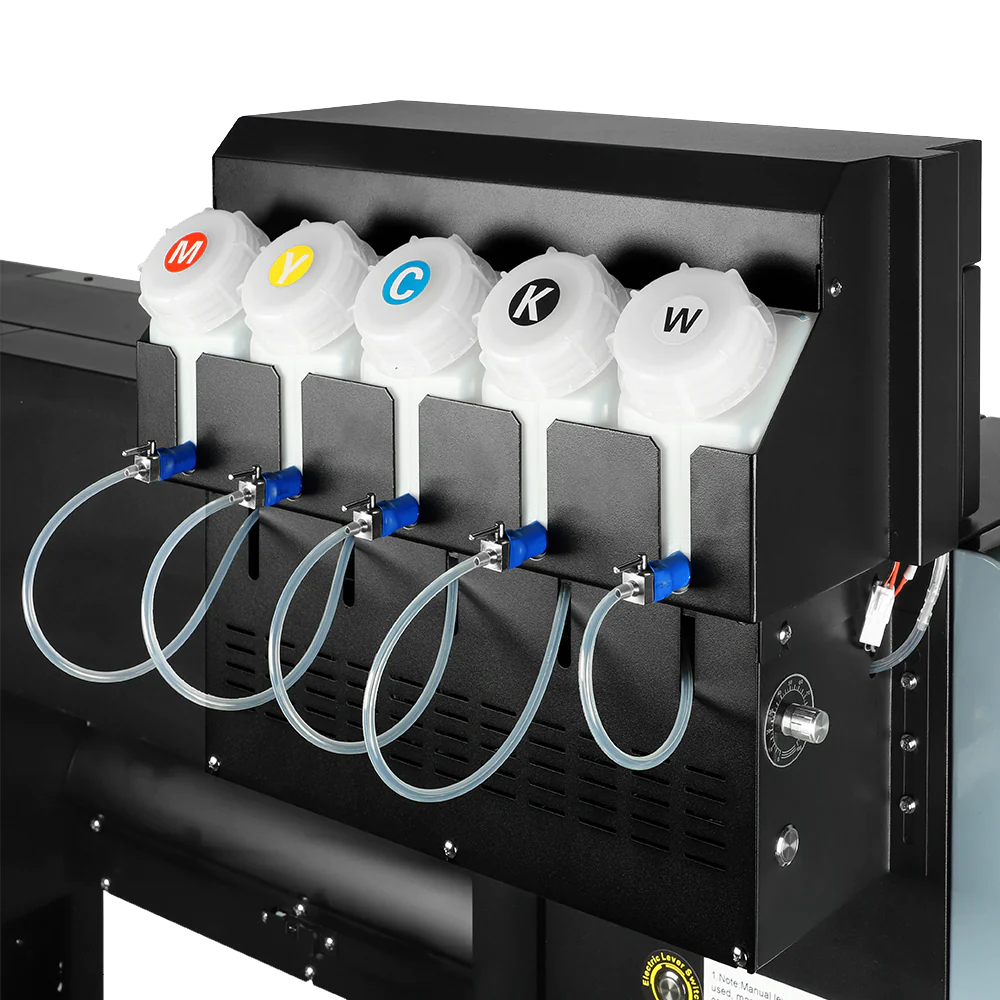 Two heads, Dedicated.
One print head dedicated to CMYK ink, the other print head dedicated to White ink. DTF Station Textile Pigment ink offers excellent performance, high color density, and great wash fastness. All of this allows for fast, photo-like, quality prints that are stunning.  
Self-Adjustable Printer Take-Up Reel
The adjustable printer take-up reel allows media rolls up to  16″. Covering up to 60 sq. ft/hour allows jobs to be completed quickly and efficiently. Built-in head strike sensor inside take-up reel pulls film as printer prints to avoid a head strike.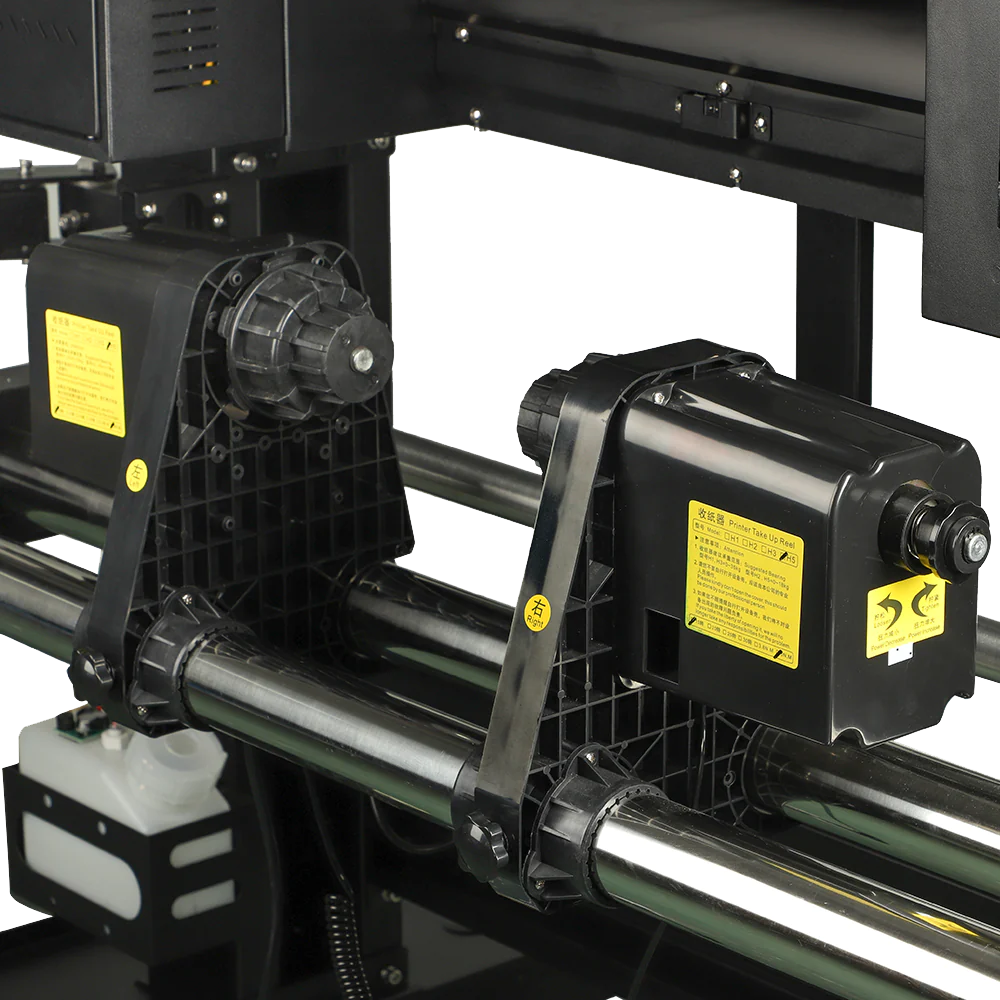 The Prestige L2 has a variety of adjustable settings to fit the print job. Adjust the belt speed, powder shaking power, cooling, and suction.  
The Best 16″ DTF Combo
Using the Prestige L2 with the Seismo A16 creates the best 16″ roll combination in the market.  With the Prestige L2's outstanding print quality and the Seismo A16's industry-leading powder machine and dryer, the jobs thrown at it will be handled quickly and effortlessly.
Whatever your Apparel Decorating needs, Just ask.
Just ask, and we can walk you through the full range of products and services that we offer – all focused on helping you grow your business.
Whatever your need, no matter how big your print on demand business is, we can deliver it all.