Direct To Garment
meets print-on-demand.
Apparel Decoration
meets print-on-demand.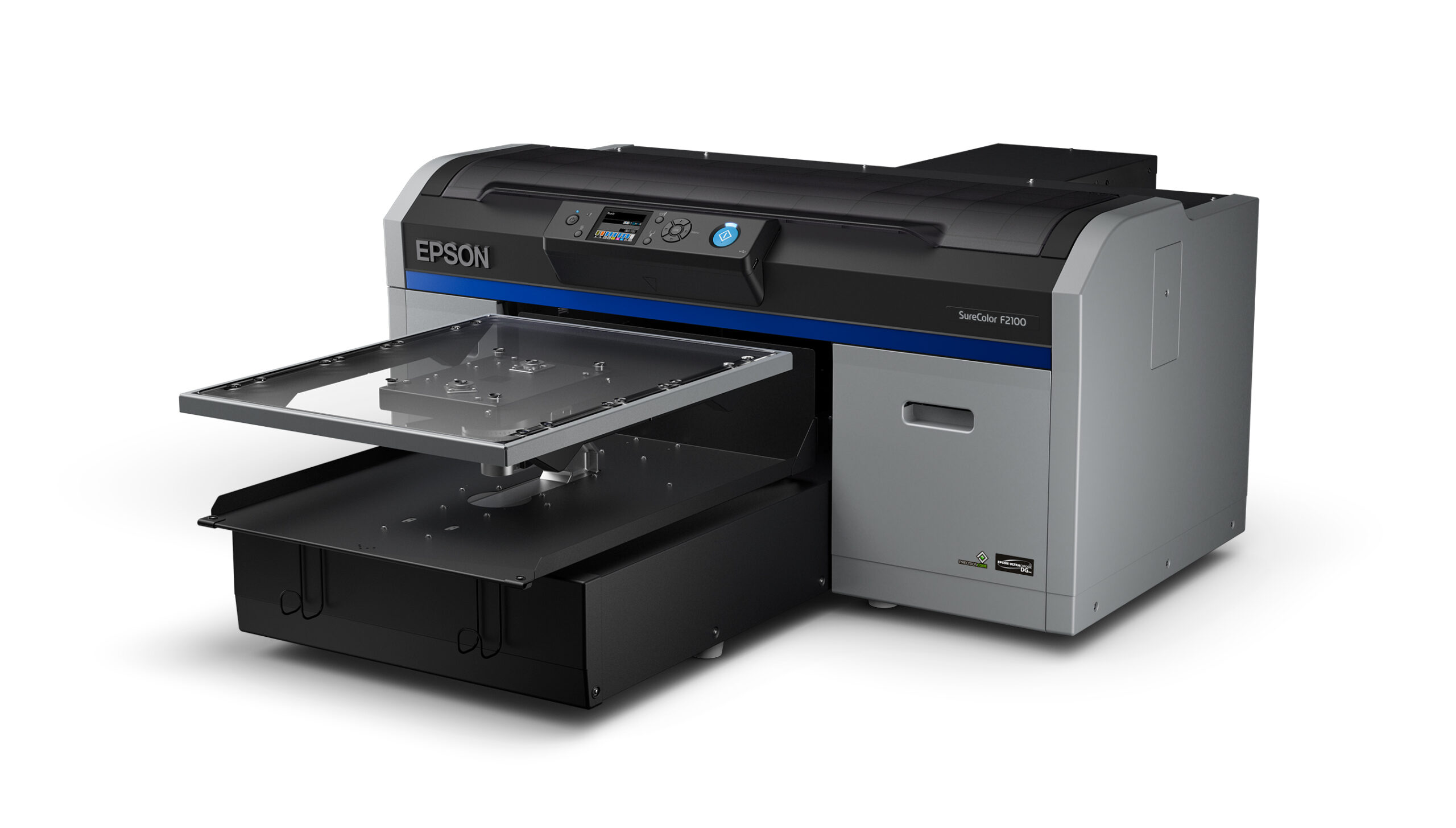 Fast Print Speeds
Epson SureColor F2100 has up to 720 nozzles per inch dedicated to color inks, with 1,440 nozzles per inch dedicated to white inks for incredible print speeds.
Wow your customers with eye-popping prints. The Epson SureColor F2100 delivers beautifully crisp, high-resolution images up to 1440 x 720 dpi for color; and up to 1,440 x 1,440 for white.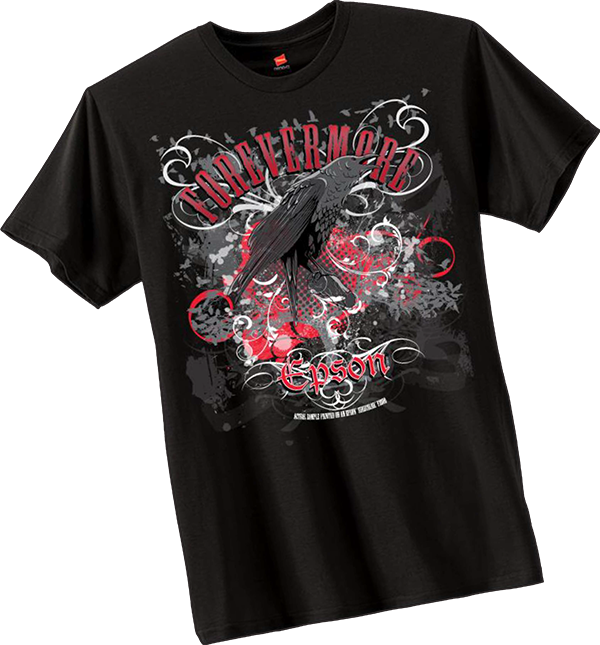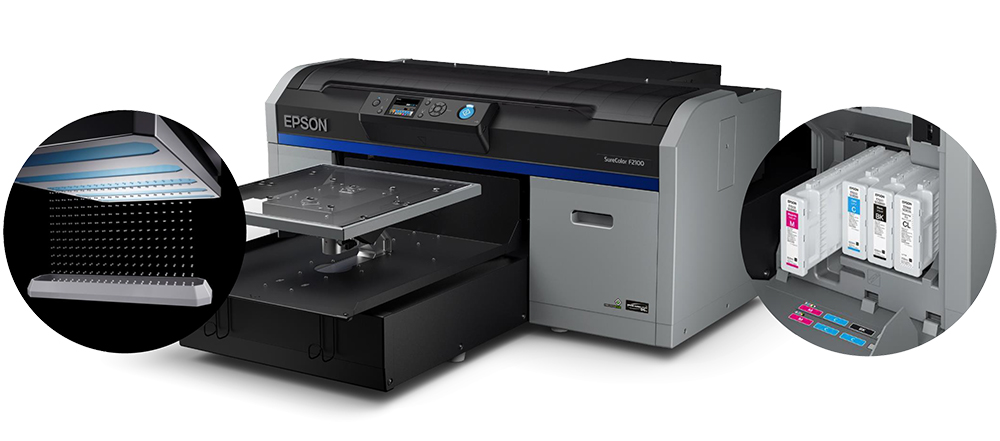 Inline Automatic Cleaning system
Print more and worry less. The SureColor F2100 inline automatic cleaning system features:
Cleaning solution delivered through printhead – No ink used
Eliminates manual daily tube wash activity
Automatically performed to save time and ensure proper maintenance.
Inexpensive cleaning cartridge provides over 2 months of use
Easy to use, simple front control panel with a full-color LCD with image previews. Connect with the built-in Ethernet or USB ports. USB Memory port – perfect for PC-free printing workflows.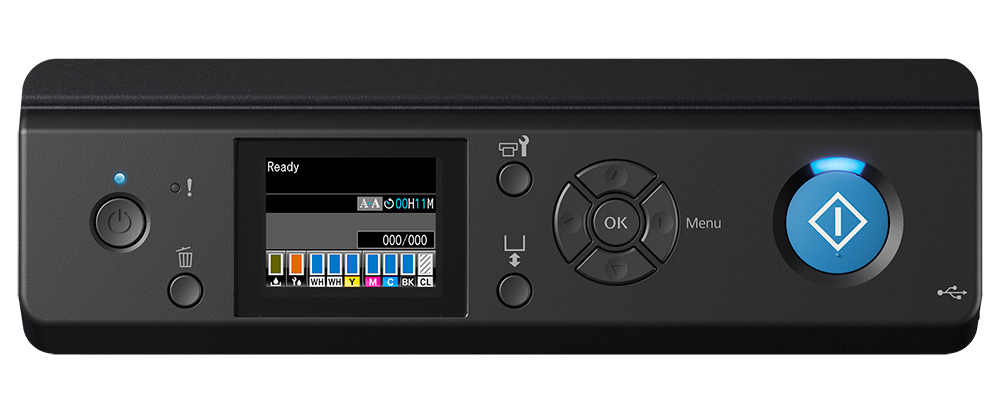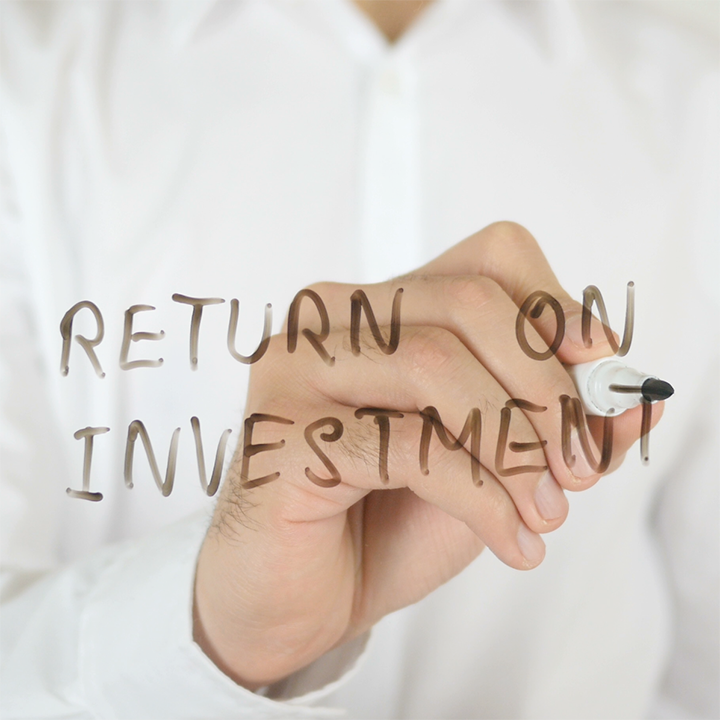 Quick ROI
Bring your business to the next level. The Epson SureColor F2100 delivers exceptionally fast print speeds, simplified maintenance, and convenient ease of use. Spend less time setting up prints and more time growing your business.  With the potential to earn 10X the investment, the SureColor F2100 will show an increase in revenue almost immediately.
Direct To Garment Printers
Up To 16″ x 20″ Printable Area*

10 Channels
360 Nozzles Per Channel

42 Seconds
Print Speed
Ink Recirculation System
Precision Manual Table Height Adjustment
Supports USB Memory and Ethernet or USB Port
RIP Supported File Types: TIFF, PNG, JPG, PDF, BMP
20″ H / 59″ L / 39″ W
Weight: 183 lbs (83 kg)
* Optional Platen: Large (16″ x 20″) printable area platen is needed to achieve the max printable area.
Whatever your Apparel Decorating needs, Just ask.
Just ask, and we can walk you through the full range of products and services that we offer – all focused on helping you grow your business.
Whatever your need, no matter how big your print on demand business is, we can deliver it all.