Better Performance. More Profit.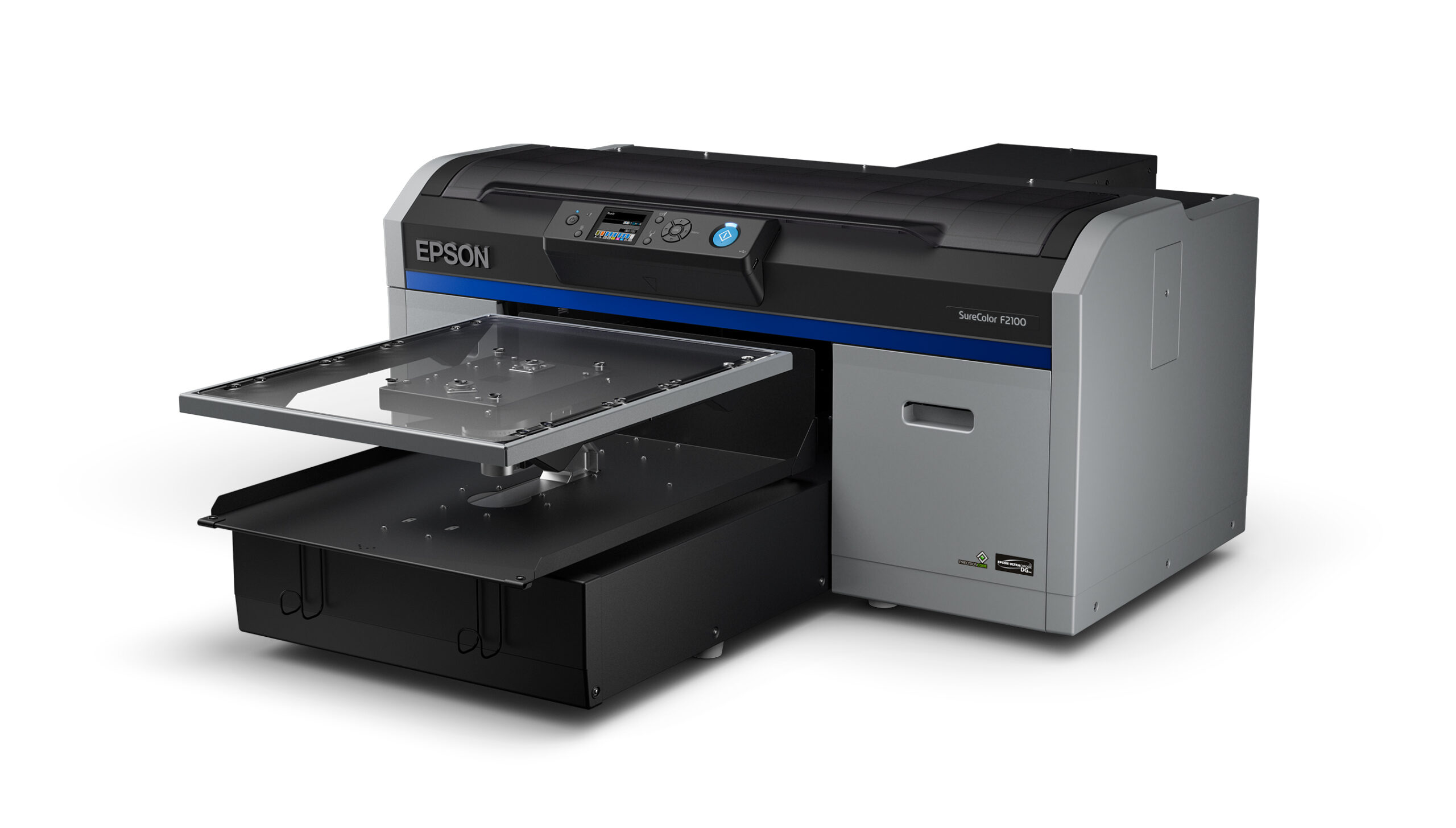 The best just got better.
Building on the success of the SureColor F2000, the #1 selling direct-to-garment printer, the new SureColor F2100 raises the bar with increased reliability, greater productivity, and enhanced print quality.
Crystal Clear Prints
Epson PrecisionCore® Printhead Technology
Considered a benchmark for print quality, t-shirts and other garments printed using our latest printhead technology are simply stunning. And, with print resolutions up to 1440 dpi, text and line art is extremely sharp and clear.
Faster Garment Printing
Produce more, with up to twice the print speed of our previous DTG direct-to-garment printer.
User-Adjustable Platen Height Setting
The printer automatically verifies the surface height of the garment is at an acceptable height before printing.
Platen height can be adjusted in 0.5mm increments to accommodate garments up to 25mm thick.
Requires less than 10 min per week for maintenance.
Print more and worry less. An inline automatic cleaning system, air filtration, printhead dust and lint guards, and reduced white ink nozzle clogging are the top reliability features of this printer. The SureColor F2100 stays ready — and will produce a perfect print whenever you are ready to use the machine.
Whatever your Apparel Decorating needs, Just ask.
Just ask, and we can walk you through the full range of products and services that we offer – all focused on helping you grow your business.
Whatever your need, no matter how big your print on demand business is, we can deliver it all.