Introducing DTG
Now At Millcraft!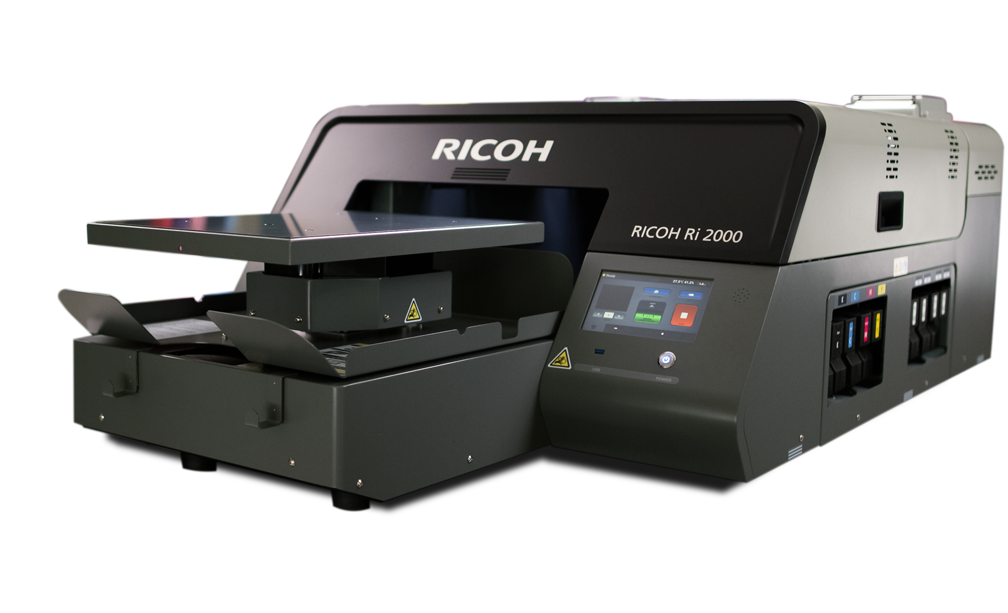 Everything You Need to Start Your Own Direct-To-Garment Printshop
From order to inventory to delivery to training, Millcraft will serve as your single source partner. From DTG printers, heat presses and pretreat machines, we'll ensure you have everything you will need to get your new printshop up and running in no time. Just ask, and we'll deliver.
For more information or to place an order online check out MillcraftDTGsolutions.com
Millcraft is taking an approach unseen within the DTG market.  Print on Demand meets Supply on Demand.  We have all the supplies you need to keep your print-on-demand business running, including RICOH Ri 1000/2000 Ink, Image Armor Pretreatment, equipment accessories, shipping supplies, and more – delivered right to your shop.  Millcraft has been servicing the commercial print industry for over 100 years and the same level of expertise and support is being provided to our new textile division.  Our industry–leading inventory of direct-to-garment supplies and experienced staff provides your print shop with the confidence in knowing that Millcraft has what you need when you need it. 
Factory Trained Technicians 

Expert Service & Support 

Production Workflow Management Expertise 

Award-Winning Equipment 

Supplies Available at Stores and Online for delivery 

Locations in Ohio, Michigan, Indiana, Kentucky, with locations coming soon. 
Millcraft has partnered with the best equipment and suppliers to deliver you the highest quality prints. Whatever your DTG needs are, we've got you covered. Just ask.